New books, old books, funny books, books to make you cry, books I've read a million times and books I'm going to have to read in hardback because I just can't wait.
You get the idea!
Here's my reading wish list for Summer 2018…
Fiction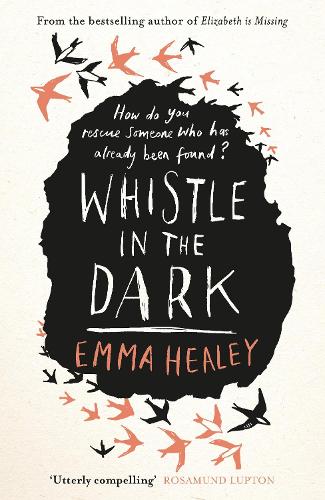 From the writer of Elizabeth Is Missing this is promising to be one of the biggest books of the summer. There are already reviews everywhere and I'll be making sure to read this in the next few weeks!
Blurb:
Four missing days. Could you cope with not knowing?
Jen's 15-year-old daughter goes missing for four agonizing days. When Lana is found, unharmed, in the middle of the desolate countryside, everyone thinks the worst is over. But Lana refuses to tell anyone what happened, and the police draw a blank.
The once-happy, loving family return to London, where things start to fall apart. Lana begins acting strangely: refusing to go to school, and sleeping with the light on.
As Lana stays stubbornly silent, Jen desperately tries to reach out to a d
aughter who has become a stranger.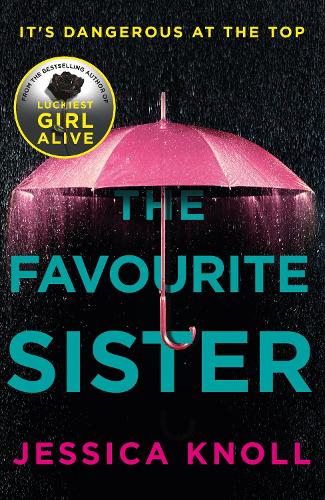 This thriller looks like the perfect summer read. Dark, twisting and very modern I imagine reading this in one sitting hopefully in the garden.
Blurb:
Brett a
nd Kelly
Courtney are the shining jewels in a New York-based reality TV show called Goal Diggers. One of the most popular shows on American national television, its fiercely competitive cast of five self-made women are defined by their success, beauty and ruthless drive to reach the top by whatever means necessary.
The Courtney sisters' rivalry goes skin deep despite the blossoming business they have built together that helps disadvantaged women in Morocco. Harbouring bitter jealousies and dark secrets about their manufactured screen-lives they're joined by three other hyper-competitive women who all have their own agendas. And the latest season promises sparks to fly in the quest for even higher ratings.
Vicious backst
abbing, scathing social media attacks and finely-tuned scripting draw in the viewing public every week, all orchestrated by the show's omnipotent producers. But even they don't know that season four will end in murder…
This historical novel tells the story of a couple trying to escape the horror of World War 1 in 1920s Ceylon. I'll be reading the first of these novels, The Dust That Fall
s From Dreams before reading this new release.
Blurb:
Rosie and Daniel have moved to Ceylon with their little daughter to start a new life at the dawn of the 1920s, attempting to put the trauma of the First World War behind them, and to rekindle a marriage that gets colder every day.
However, even in the lush plantation hills it is hard for them to escape the ties of home and the yearning for fulfilment that threatens their marriage. Back in England, Rosie's three sisters are dealing with different challenges in their searches for family, purpose and happiness.
These are precarious times, and they find themselves using unconventional means to achieve their desires.
Around them the world is changing, and when Daniel finds himself in Germany he witnesses events taking a dark and forbidding turn.
By turns humorous and tragic, gripping and touching, So Much Life Left Over follows a cast of unique and captivating characters as they navigate the extraordinary interwar years both in England and abroad.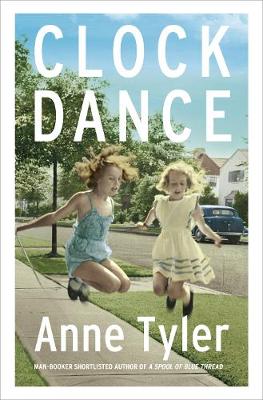 The blurb, title and cover all remind me of Ann Patchett's Commonwealth so I'm hoping this will be a simil
ar read. I haven't read anything by Ann Tyler, but with Lianne Moriarty describing her as her favourite author, I'm sure I'm going to love this and many more Anne Tyler novels. Particularly as I love nostalgic books for the summer, perfect for the beach or lying in the grass with a glass of Pimm's…
Blurb:
Willa Drake can count on one hand the defining moments of her life: when she was eleven and her mother disappeared, being proposed to at twenty-one, the accident that would make her a widow at forty-one.
At each of these moments, Willa ended up on a path laid out for her by others. So when she receives a phone call telling her that her son's ex-girlfriend has been shot and needs her help, she drops everything and flies across the country. The spur-of-the moment decision to look after this woman – and her nine-year-old daughter, and her dog – will lead Willa into uncharted territory.
Surrounded by new and surprising neighbours, she is plunged into the rituals that make a community, and takes pleasure in the most unexpected things.
A bittersweet novel of hope and regret, fulfilment and renewal, Clock Dancebrings us the everyday life of a woman who decides it's never too late to change direction, and choose your own path.
Non-Fiction
I'm definitely late to the party with this one! I've been discovering new travel writing over the past year and this one has been on my to read list for months. I finally ordered it and can't wait to read!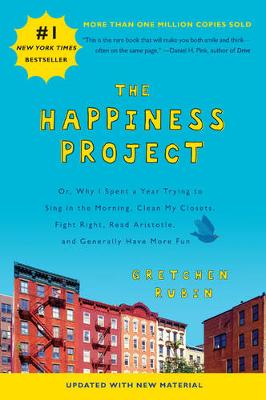 Blurb:
Award-winning author Gretchen Rubin is back with a bang, with The Happiness Project. The author of the bestselling 40 Ways to Look at Winston Churchill has produced a work that is "a cross between the Dalai Lama's The Art of Happiness and Elizabeth Gilbert's Eat, Pray, Love." (Sonya Lyubomirsky, author of The How of Happiness: A Scientific Approach to Getting the Life You Want) In the vein of Julie and Julia, The Happiness Project describes one person's year-long attempt to discover what leads to true contentment. Drawing at once on cutting-edge science, classical philosophy, and real-world applicability, Rubin has written an en
gaging, eminently relatable chronicle of transformation.
I have been loving writing about nature and self discovery recently and this book sounds like a beautiful, heart felt read.
Blurb: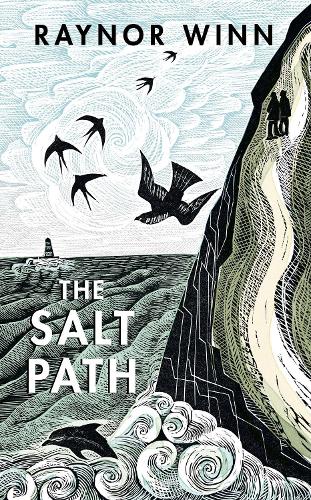 Just days after Raynor learns that Moth, her husband of 32 years is terminally ill, their home and livelihood is taken away.
With nothing left and little time, they make the brave and impulsive decision to walk the 630 miles of the sea-swept South West Coast Path, from Somerset to Dorset, via Devon and Cornwall.
They have almost no money for food or shelter and must carry only the essentials for survival on their backs as they live wild in the ancient, weathered landscape of cliffs, sea and sky. Yet through every step, every encounter, and every test along the way, their walk becomes a remarkable journey.
The Salt Path is an honest and life-affirming true story of coming to terms with grief and the healing power of the natural world. Ultimately, it is a portrayal of home, and how it can be lost, rebuilt, and rediscovered in the most unexpected ways.
This sounds like the ultimate summer read. Set in Italy, all about wine and solo travel. What more could you want?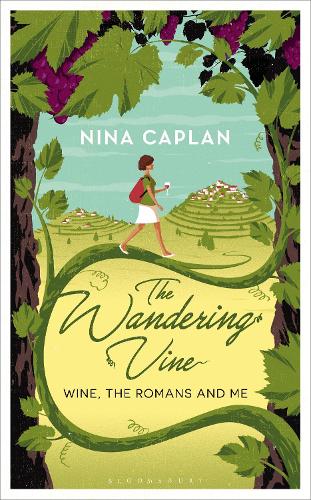 Blurb:
`Wine is alive, ageing and changing, but it's also a triumph over death. These grapes should rot. Instead they ferment. What better magic potion could there be, to convey us to the past?' Impelled by a dual thirst, for wine and for knowledge, Nina Caplan follows the vine into the past, wandering from Champagne's ancient chalk to the mountains of Campania, via the crumbling Roman ruins that flank the river Rhone and the remote slopes of Priorat in Catalonia. She meets people whose character, stubbornness and sometimes, borderline craziness makes their wine great: an intrepid Englishman planting on rabbit-infested Downs, a glamorous eagle-chasing Spaniard and an Italian lawyer obsessed with reviving Falernian, legendary wine of the Romans. In the course of her travels, she drinks a lot and learns a lot: about dead conquerors and living wines, forgotten zealots and – in vino veritas, as Pliny said – about herself. In this lyrical and charming book, Nina Caplan drinks in order to remember and travels in order to understand the meaning of home. This is narrative travel writing at its best.